Every full moon is an excellent opportunity for our colleague Usama Nicola to lead tours in the wilderness. This week was especially bright, as the 'supermoon' seen around the world afforded even better views of the beautiful Palestinian landscape.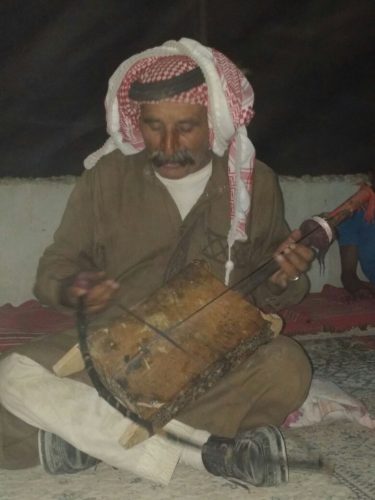 Usama regularly leads tours throughout the Holy Land, visiting Palestinian cities and communities, hiking in the valleys and wilderness, and meeting the diverse communities of people that make up our rich cultural heritage.
We ventured into the Reshayda Wilderness this week, famous for its beauty, especially sunsets and sunrises. We had a truly international group of participants, hailing from Japan, America, and Denmark.
We were honored to be hosted by a Bedouin family in the area, who cooked a delicious dinner and shared with us stories of Bedouin culture and life. Our host, Suleiman Reshayda, shared with us his skills as a musician and a poet, traditions passed down by his family for generations. The music of the Rababah, an ancient instrument, will never leave our hearts.
In the early hours of the morning, our group awoke in order to hike out to see the sun rise over the Dead Sea and the mountains of Jordan. Walking through the wilderness using only the light of the moon was like experiencing paradise. Driving back through the wilderness in the jeeps of our Bedouin hosts was just plain fun.
If you would like to experience the sunrise, meet with Bedouin communities, hike, learn about Wi'am or our activities in peacebuilding, justice, conflict transformation, or the social/economic/political situation, or experience The Holy Land in other ways, Wi'am would be glad to create a program that fits your needs. We believe that our everyday work of introducing visitors to the Holy Land and its peoples can build a lasting peace for our children. Please visit our Educational and Cultural Tours page for more information.